In the summer of 2018, I worked with one of the largest financial institutes in the world. With size, comes problems. One of the problems this institution worked hard to improve is what they call a Corrective Action Plan (CAP). A CAP is the process of identifying an event that affects a large population of customers. Once identified, the remediation process begins.

I supported a small team in interviewing over 20 stakeholders. We created personas, mapped user journeys for 10 different teams involved with a CAP. Conducted 2 Design Thinking workshops in Phoenix and New York offices. We wanted the internal team involved in solving the problems.

My role was to use the findings from discovery and design thinking sessions to define a future CAP workflow using a new tool to manage and execute CAPs.

The goal was to:
Improve efficiency by reducing staff
Reduce CAP life-cycle
Reduce CAP volume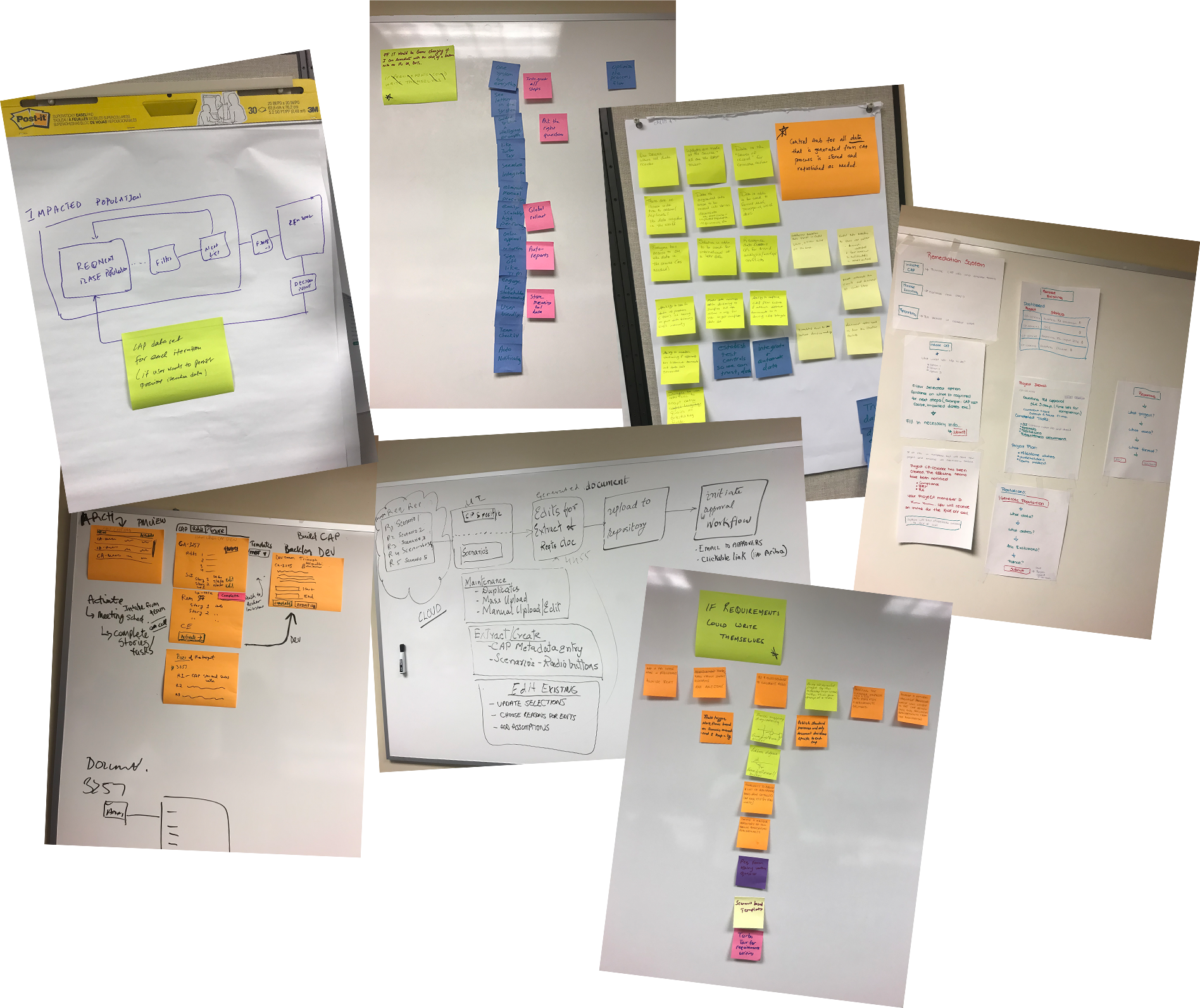 Photos from the Design Thinking session with all stakeholders. This session took place in Phoenix, AZ.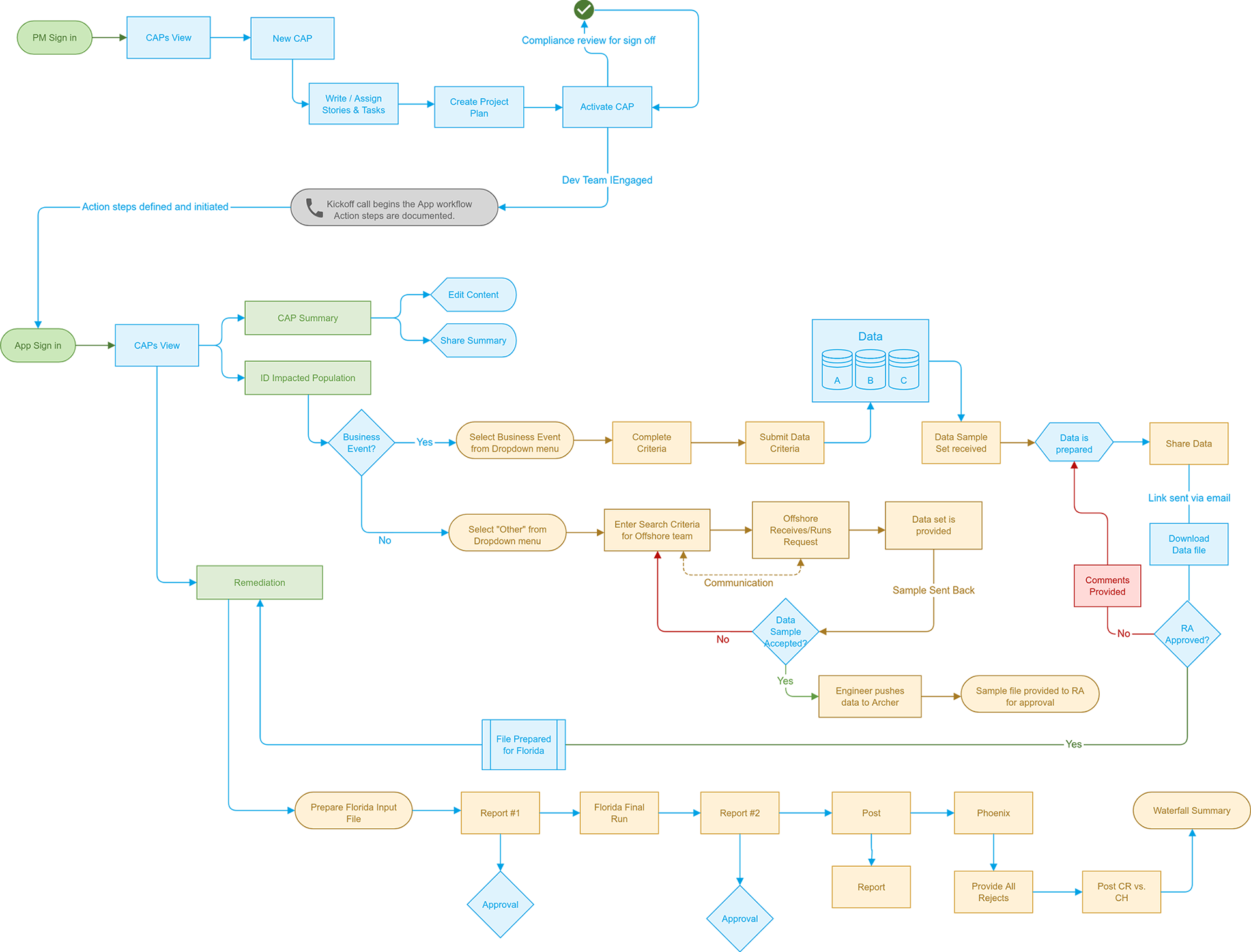 The future state journey map for executing a corrective action plan.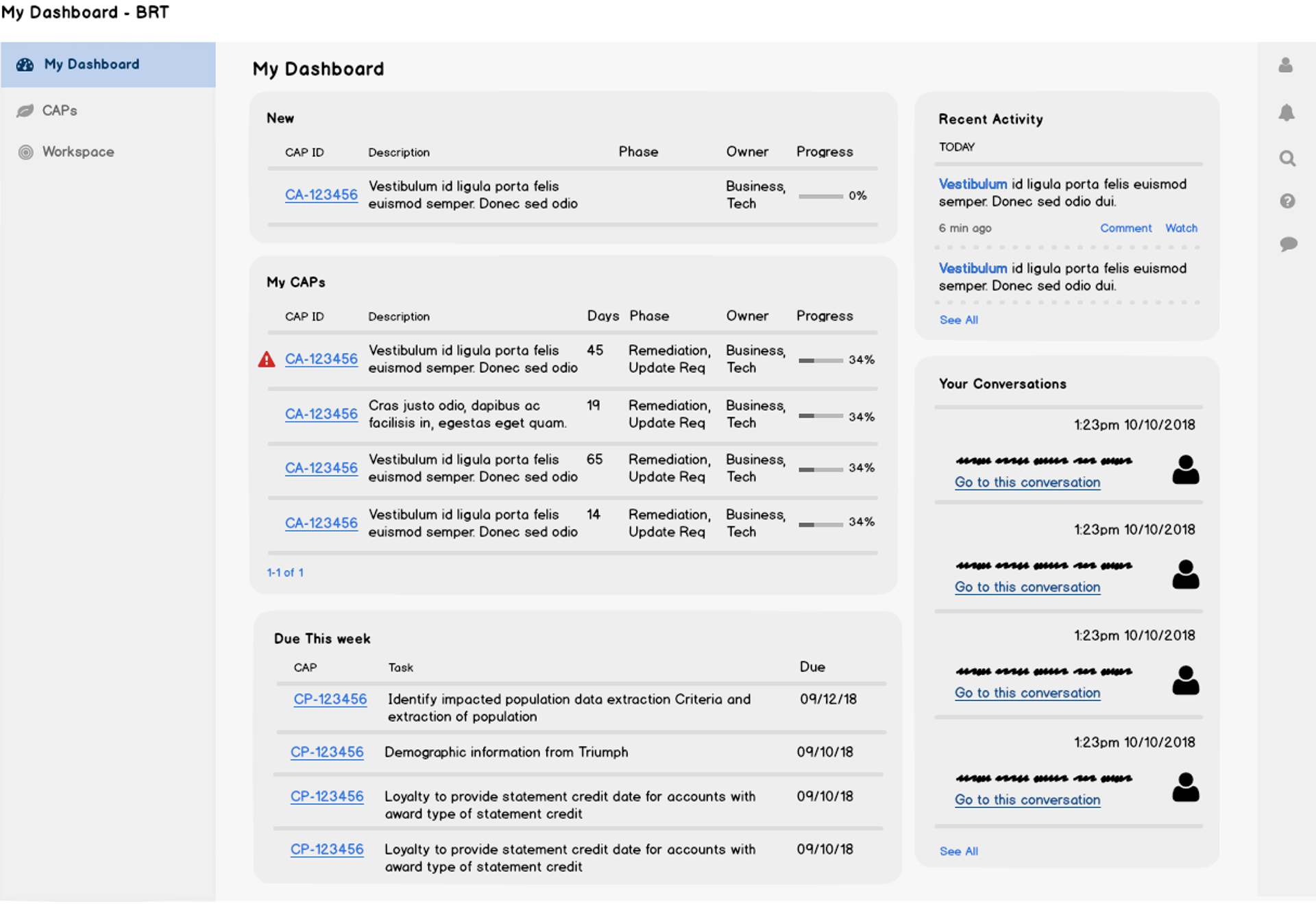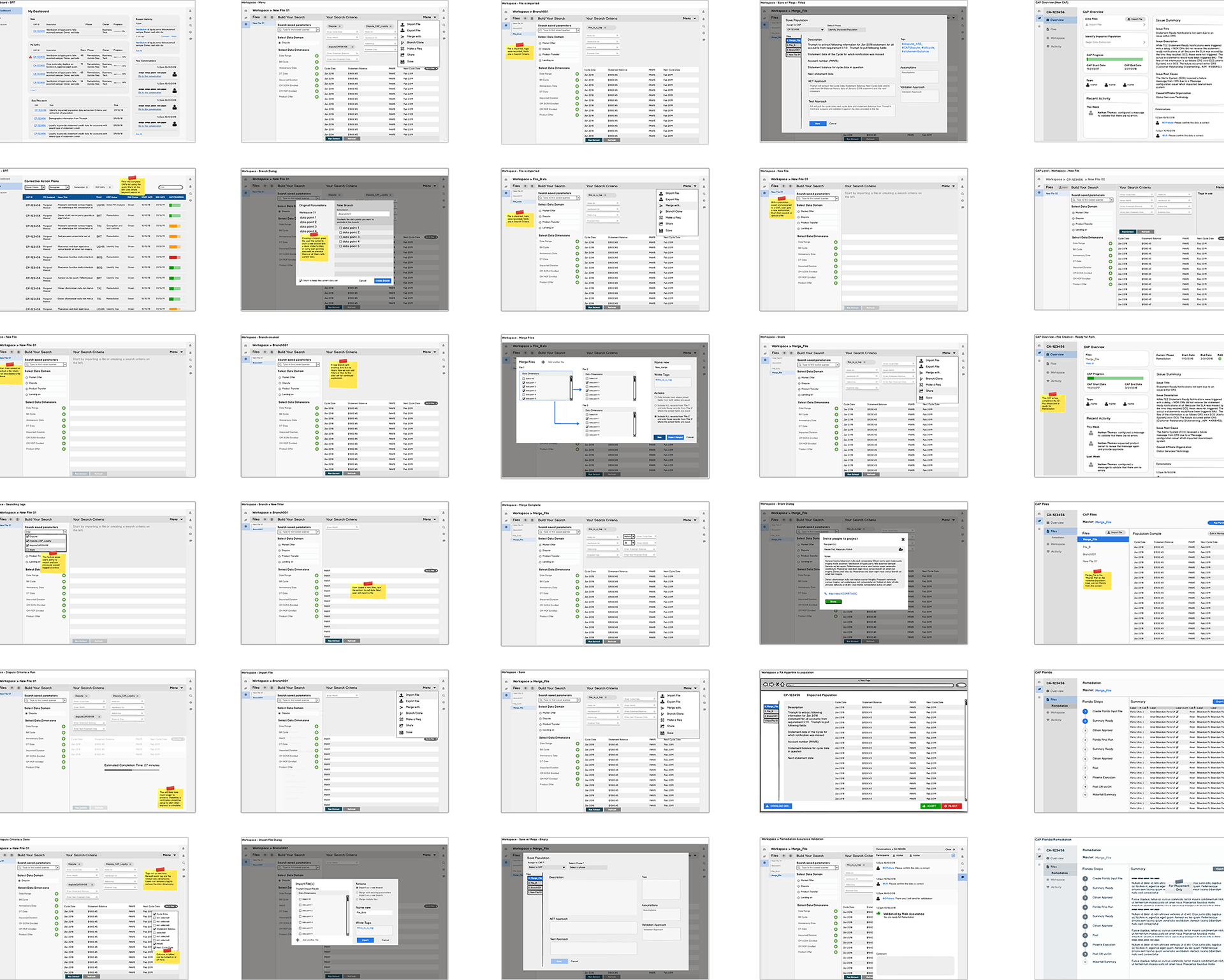 All screens for the ID impacted population team. This tool is used for research and data extraction.