The Kids Union is a school choice advocacy group in California.
The purpose of this calculator is for parents to get an idea how much they could save sending their child to a private school.
The state of California spends approximately $12,500 a year per student. Many private schools cost less so there could be a savings at the end of the year that could go towards higher education.
This prototype demonstrates the calculator functionality. There are 4 possible school choice options a parent can choose from. The top section shows the estimated total cost/savings as the parent makes selections below.
This project is currently in development.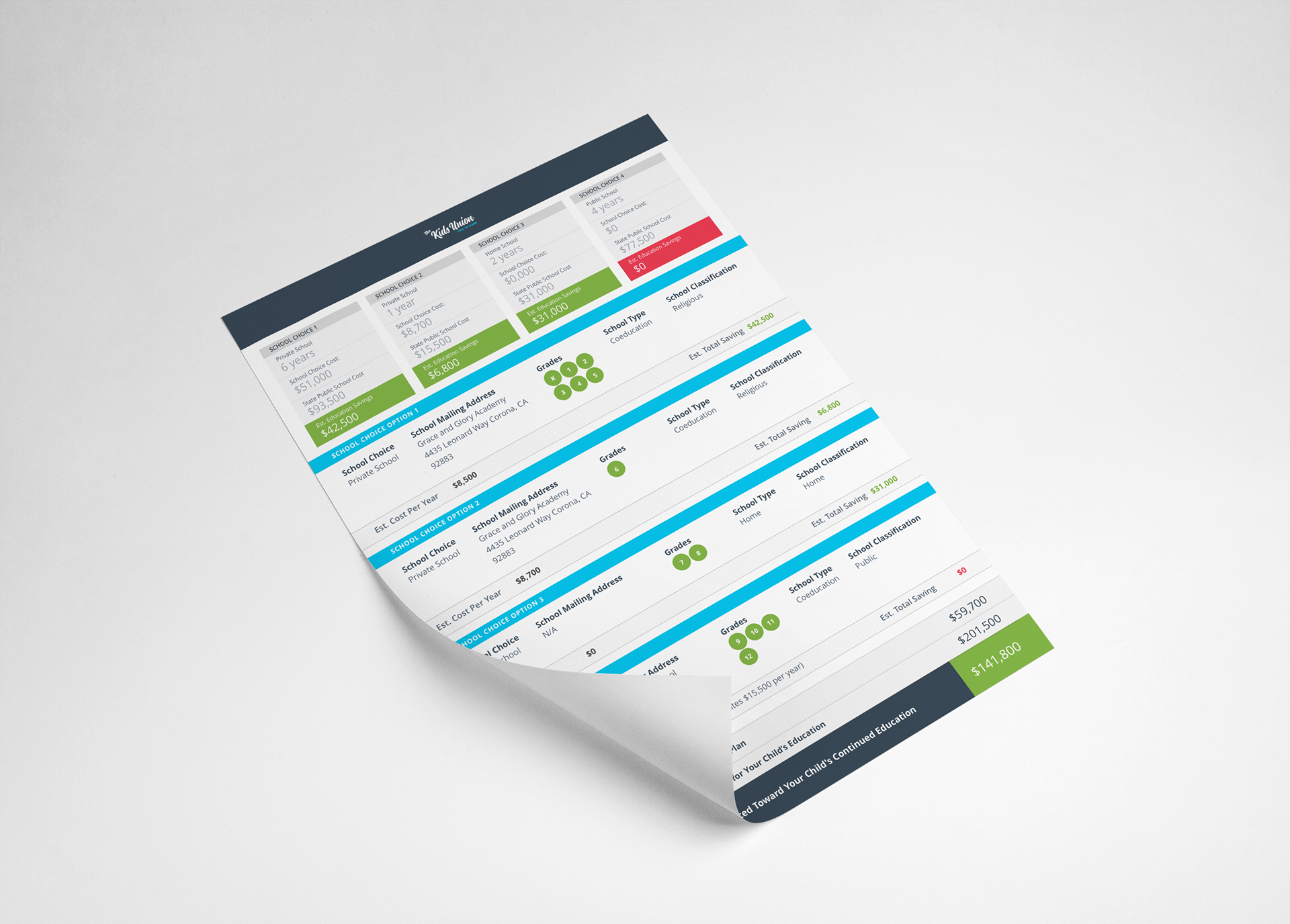 The final output is a PDF print-out of the child's education path.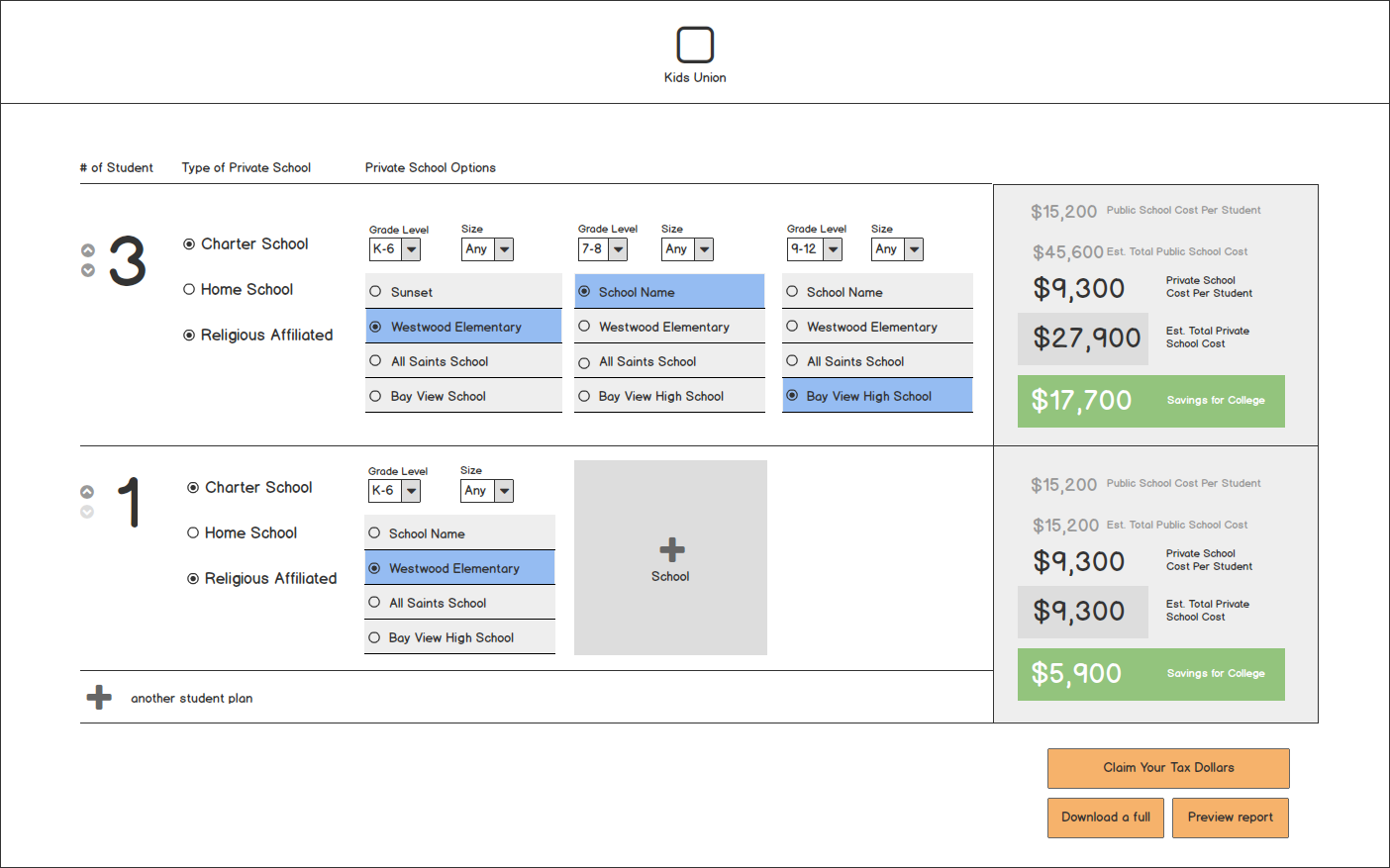 This is an early wireframe of the calculator to show the before/after process. Select your kids/students on the left, type of school, then a dynamic list appears to the right of schools based on your inputs. The calculator component is on the far right. 
This was changed to be simplified further. Wireframes are an important piece to the design process because they force us to work out complex concepts and simplify.